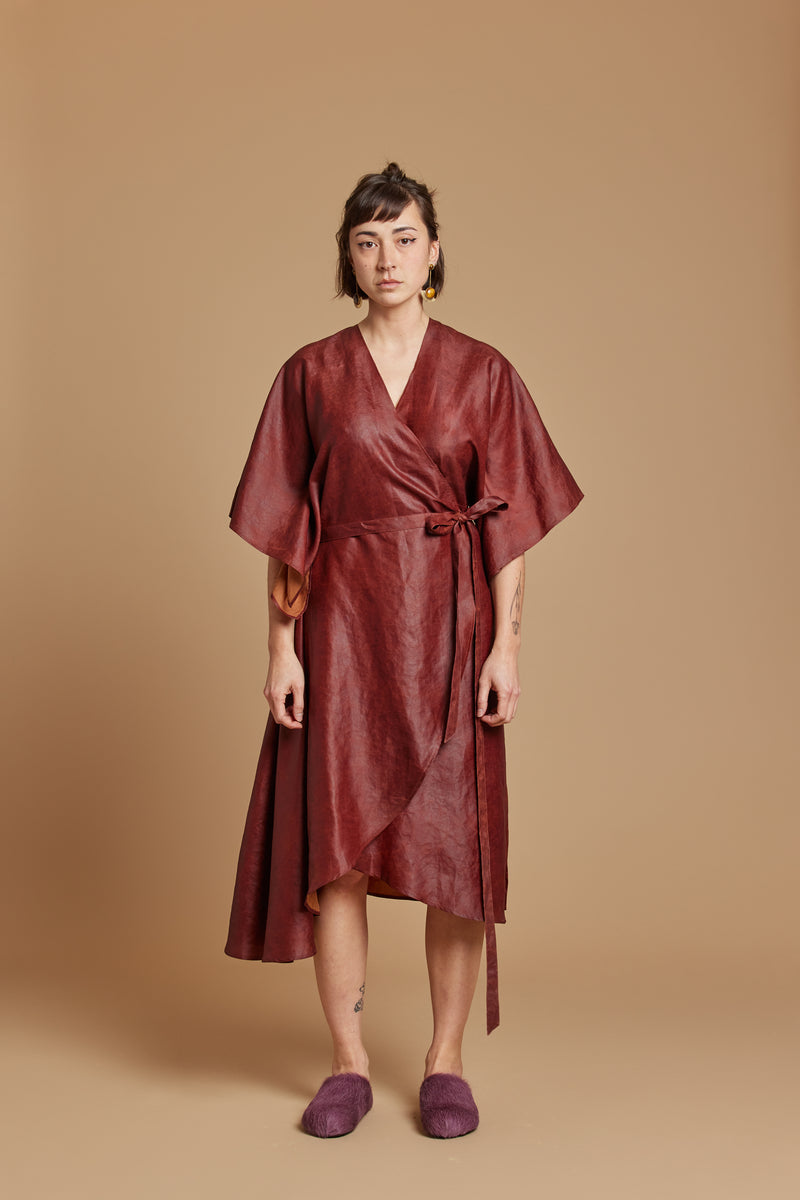 Rust Forest Dragon Dress
I don't even know where to begin with this gorgeous showstopper. Well first, it's named after a dear friend and client whose name in Chinese translates to "Forest Dragon." This dress embodies her: elegantly draped, confidently present, mysteriously on the move, and opulently tasteful. 
The Rust print is a 100% xiang yun sha silk that is dyed with only yam juice. It feels smooth and crisp, while it looks like leather. This is a very special and unique proprietary textile we developed on the silk farm. 
100% hand dyed xiang yun sha silk
Bias cut wrap dress for a perfect fit

Asymmetrical hemline: one side drapes and the other has a slit
Can be worn on or off the shoulders
Extra long ties
Kimono style sleeves
Runs true to size: take your normal size
Model is wearing a Small

Love this style but not this print? Not sure about sizing? Email info@theziran.com for custom orders and help. We got you.
All discoloration, spots and idiosyncrasies are from the natural dyeing process and make each item unique. 
Handmade in small quantities in Los Angeles.
Our silk is naturally anti-microbial and very durable: you can wear it many times before washing. But when it's time, hand wash with cold water and a mild soap. Hang to dry. Steam to remove any wrinkles. If ironing, iron on low heat.