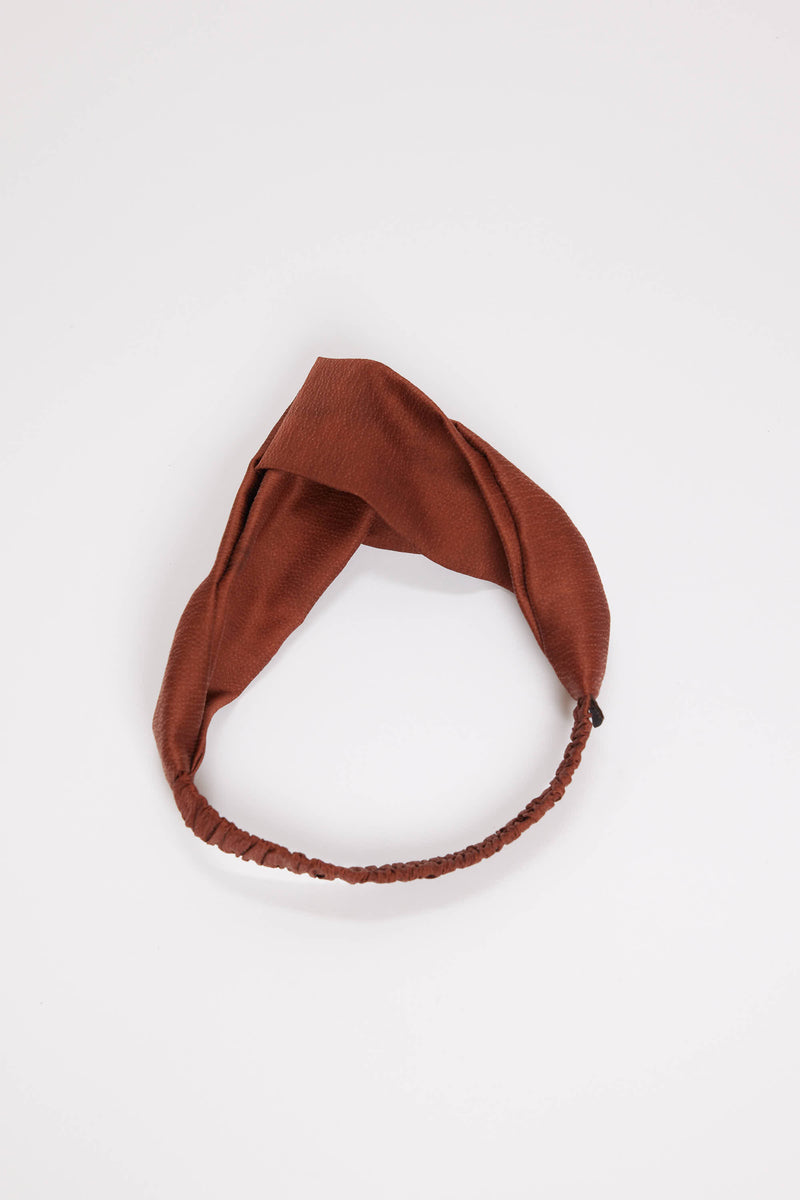 Terracotta Headband
Silk headbands! We made these so you can look polished even if you're having a bad hair day. Silk is good for your hair too and helps eliminate frizz. 

100% hand dyed xiang yun sha silk
Made from scrap fabrics, zero waste
The Terracotta print is a lightweight, textured silk with a pebbly finish
One size fits all
If you would like specific prints, please email info@theziran.com to place a custom order. 
All discoloration, spots and idiosyncrasies are from the natural dyeing process and make each item unique. 
Handmade in small quantities in Los Angeles, CA
Our silk is naturally anti-microbial and very durable: you can wear it many times before washing. But when it's time, hand wash with cold water and a mild soap. Hang to dry. Steam to remove any wrinkles. If ironing, iron on low heat.