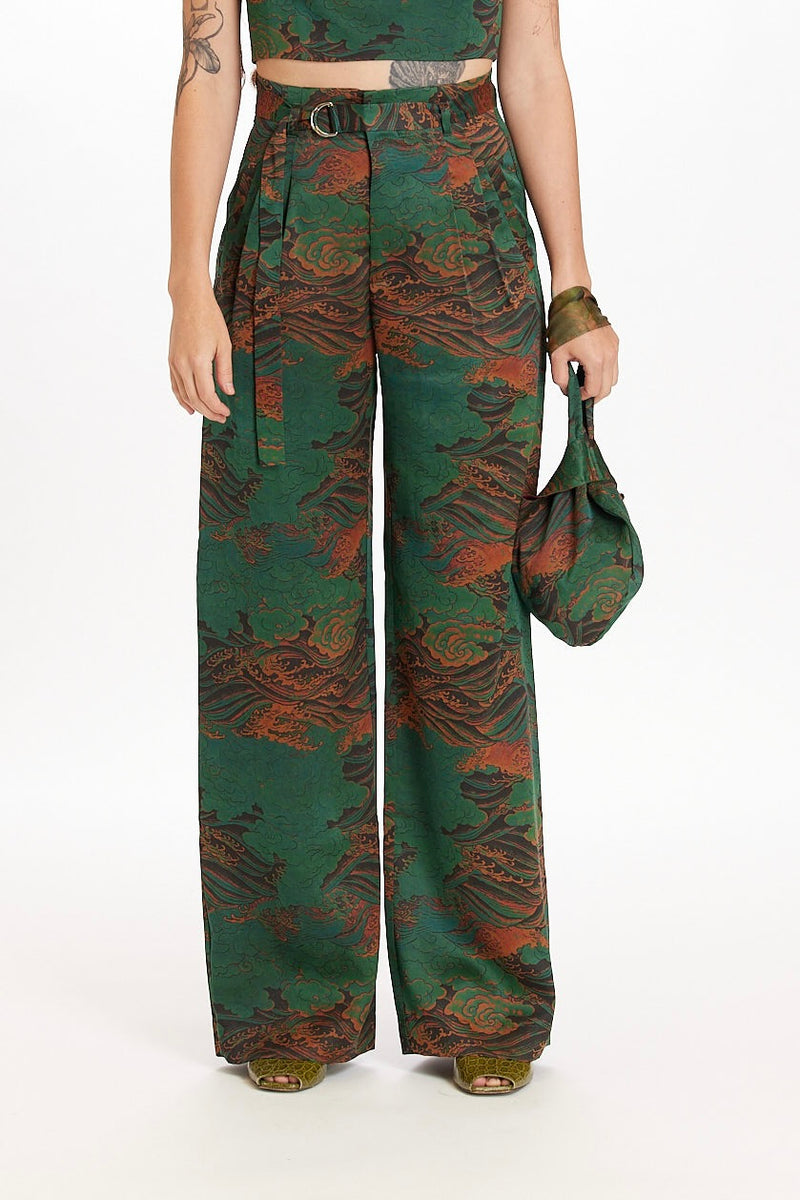 Ocean + Nani Reversible Knot Bags
The knot bag originates in Japan and is a simple and chic open bag with asymmetrical handles. One of the handles slips through the other to form a "knot." These bags are surprisingly roomy and can fit all your night/day/vacation essentials. Our interpretation of this bag makes it reversible (!) and elevated in our special silk. 
100% hand dyed xiang yun sha silk
Reversible: one side is Nani and the other is Ocean
Two sizes

Small measures 11" width x 8.5" height
Large measures 13" width x 10" height
All discoloration, spots and idiosyncrasies are from the natural dyeing process and make each item unique. 
Handmade in small quantities in Los Angeles, CA
Our silk is naturally anti-microbial and very durable: you can wear it many times before washing. But when it's time, hand wash with cold water and a mild soap. Hang to dry. Steam to remove any wrinkles. If ironing, iron on low heat.